After a big defeat to Bayern, Barcelona will play in the Europa League for the first time in history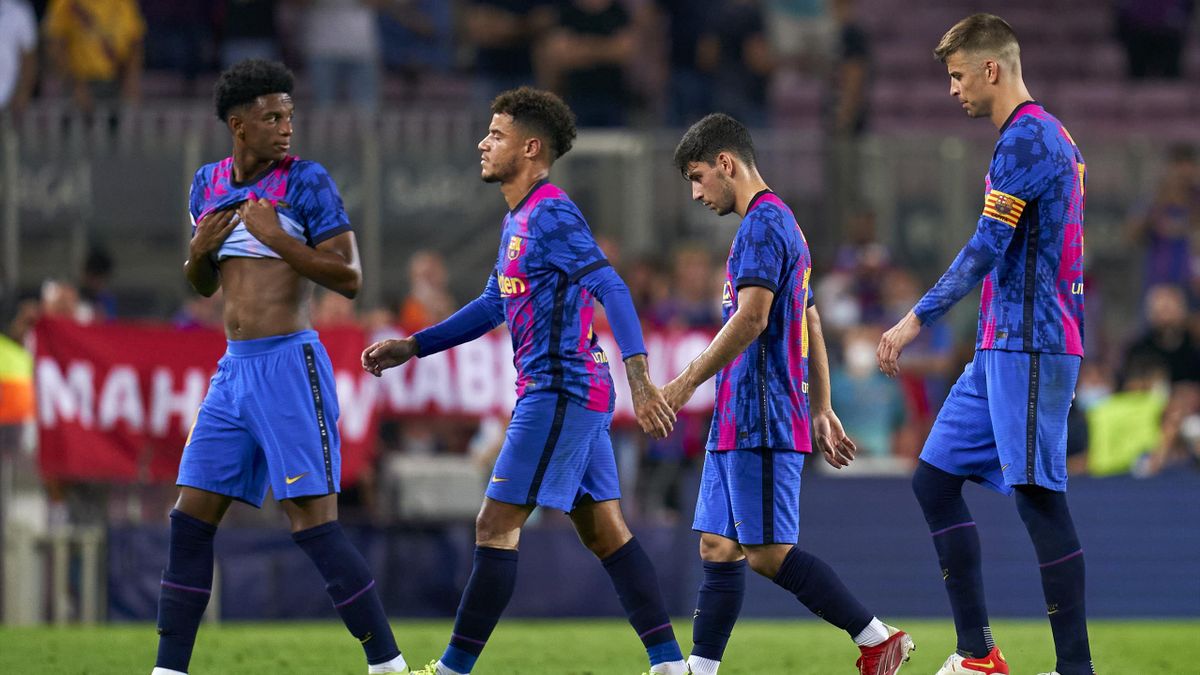 fc Barcelona is out of the Champions League after losing to Bayern Munich 3-0. Barcelona will have to play in the Europa League after being knocked out of the Champions League by a 3-goal defeat to Portugal's Benfica Dynamo Keiv in another match
Fear Your forward line was very strong They ate very well This adversely affected Barcelona Anas fati the club without the injured Ansu fati, which greatly affected Barcelona's forward line up . Bayen  played very well and had 9 shot on target  in the first half
With Barcelona aiming for victory, Bayern Munich continued to attack as they struggled to make progress on the pitch, with T. muller taking the lead in the 34th minute.
For the first time in Barcelona's football history, Barcelona have been left without qualifying ucl.The truth is that despite having some of the best young players in the forward line, Barcelona have not been able to perform well this season.
This makes Barcelona fans even more sad. Meanwhile, the Spanish newspaper reports that there is a possibility of an immediate transfer to Barcelona.
Barcelona management are trying to bring in more players in the forward line up Barcelona are looking to sign Mohamed Salah from Liverpool