IND vs NZ 1st Test, Day 1 : Shreyas, Jadeja take India to 258/4 at Stumps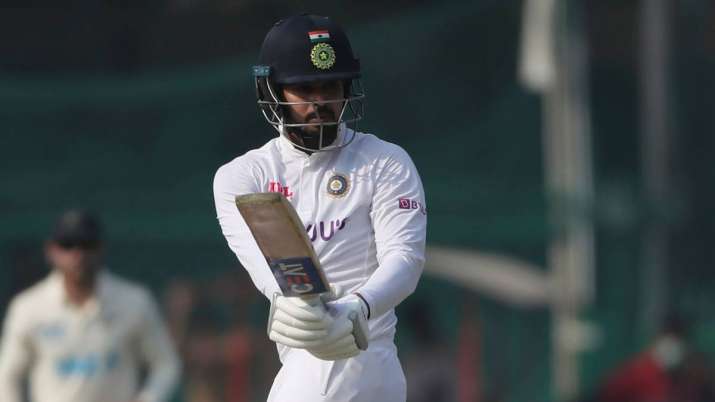 India will take Day 1 with Shreyas Iyer and Ravindra Jadeja getting to their fifties and scoring 104 runs in 28 overs in that final session. Starting session three in a spot of bother after India lost three wickets in the second session, the duo combined to accumulate runs against the spinners, who had little assistance from the pitch.
Opener Shubman Gill was dismissed in the first over of the post-lunch session on Day 1 of the first Test in Kanpur followed by Cheteshwar Pujara.
New Zealand opted for the new ball at the 80-over mark but Shreyas and Jadeja were too well set in with the latter smashing Jamieson for consecutive fours in the 82nd over. With natural fading and the floodlights coming on, the umpires asked Williamson to take off the pacers at the 83-over mark if the play was to continue.
Off-spinner Somerville was then brought in but after Shreyas smashed him for a six-over mid-wicket, Williamson decided to call it a day with six overs still remaining.