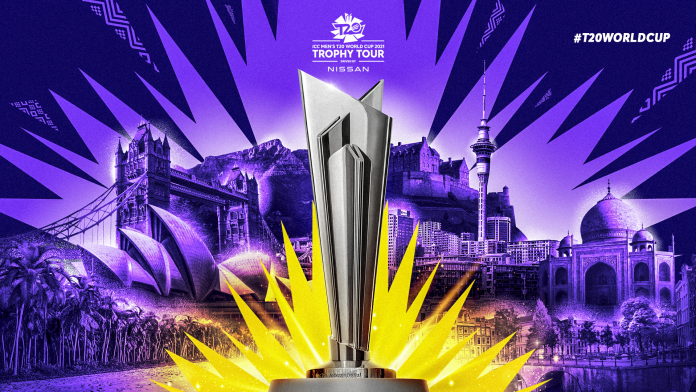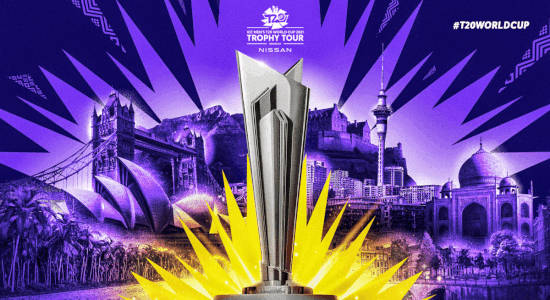 When the IPL came to an end then everyone's attention was now on the World Cup
When the IPL came to an end then all the sports fans were now welcoming the World CupThe best teams in the world have qualified this time around: India, England, Pakistan and the West Indies are very strong.
Even those who think they are a small team are teams capable of carrying out big coup victories
Kovid will be without spectators in the background. All matches will be played with very few spectators, even if there are spectators. One of the highlights of this season's World Cup is the ability to include up to 4 players in the squad as Travels, which is a great opportunity for youngsters.
 T20 World Cup 2021: Full schedule
*All timings are local
Round 1
17 October: Oman v Papua New Guinea, Muscat (2pm); Bangladesh v Scotland, Muscat (6pm)
18 October: Ireland v Netherlands, Abu Dhabi (2pm); Sri Lanka v Namibia, Abu Dhabi (6pm)
19 October: Scotland v PNG, Muscat (2pm); Oman v Bangladesh, Muscat (6pm)
20 October: Namibia v Netherlands, Abu Dhabi (2pm); Sri Lanka v Ireland, Abu Dhabi (6pm)
21 October: Bangladesh v Papua New Guinea, Muscat (2pm); Oman v Scotland, Muscat (6pm)
22 October: Namibia v Ireland, Sharjah (2pm); Sri Lanka v Netherlands, Sharjah (6pm)
Super 12s
23 October: Australia v South Africa, Abu Dhabi (2pm); England v West Indies, Dubai (6pm)
24 October: A1 v B2, Sharjah (2pm); India v Pakistan, Dubai (6pm)
25 October: Afghanistan v B1, Sharjah (6pm)
26 October: South Africa v West Indies, Dubai (2pm); Pakistan v New Zealand, Sharjah (6pm)
27 October: England v B2, Abu Dhabi (2pm); B1 v A2, Abu Dhabi (6pm)
28 October: Australia v A1, Dubai (6pm)
29 October: West Indies v B2, Sharjah (2pm); Pakistan v Afghanistan, Dubai (6pm)
30 October: South Africa v A1, Sharjah (2pm); Australia v England, Dubai (6pm)
31 October: Afghanistan v A2, Abu Dhabi (2pm); India v New Zealand, Dubai (6pm)
1 November: England v A1, Sharjah (6pm)
2 November: South Africa v B2, Abu Dhabi (2pm); Pakistan v A2, Abu Dhabi (6pm)
3 November: New Zealand v B1, Dubai (2pm); India v Afghanistan, Abu Dhabi (6pm)
4 November: Australia v B2, Dubai (2pm); West Indies v A1, Abu Dhabi (6pm)
5 November: New Zealand v A2, Sharjah (2pm); India v B1, Dubai (6pm)
6 November: Australia v West Indies, Abu Dhabi (2pm); England v South Africa, Sharjah (6pm)
7 November: New Zealand v Afghanistan, Abu Dhabi (2pm): Pakistan v B1, Sharjah (6pm)
8 November: India v A2, Dubai (6pm)
Knock-outs
10 November: Semi-final 1 (A1 v B2), Abu Dhabi (6pm)
11 November: Semi-final 2 (B1 v A2), Dubai (6pm)
Final
14 November: Final, Dubai (6pm)