In the city of Lusail, the Brazilian national team will play against the Serbian national team in the first round of the 2022 World Cup group stage at the Lusail Aiconic Stadium.
BRAZIL
The Brazilian team is the most decorated team on the planet. On its account five wins at the World Cup. However, their last trophy "celesao" were able to get in 2002. Four years ago at the World Cup in Russia Brazil won first place in the group. In the 1/8 finals the South American national team overcame Mexico 2-0, then lost to Belgium 1:2.
The pentacampi have had no problems in qualifying for the upcoming World Cup in Qatar, finishing in first place in their qualifying zone. In 17 matches, the team managed to win 14 victories and draw three times.
The Yellow-Green have played four friendlies since qualifying for the World Cup, defeating South Korea 5-1, Japan 1-0, Ghana 3-0 and Tunisia 5-1. They now have a 15-match unbeaten streak with 12 wins.
For this championship Tite brought all the strongest performers and in the upcoming game on the field may appear all the stars of the Brazilian team, including Neymar.
SERBIA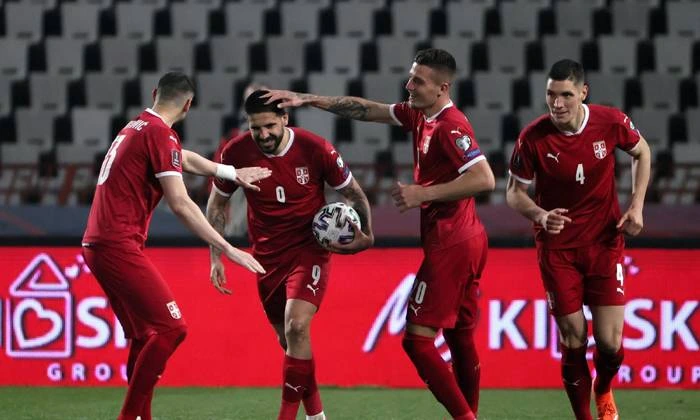 The Serbs, on the other hand, did not make the 2018 World Cup group four years ago. They started by beating Costa Rica 1-0, before losing to Switzerland 1-2 and to their upcoming opponent 0-2.
Serbia's World Cup 2022 qualifying cycle was excellent and left the Portuguese behind. The "White Eagles" have never lost in the whole tournament distance, winning six meetings with two world results.
The Serbs have a loss in the attacking line. London Fulham forward Aleksandar Mitrovic will not help in this game. As mentioned above, the teams met at the last World Cup in the group. At that time, Brazil won with a score of 2-0.
PREDICTION
The Brazilians will not be as cautious as many top teams. Now the situation is different, the same Serbs are much more experienced and can count on a goal. However, Brazil has not become weaker; it can punish the Serbian defense, and more than once.
---
Follow this link to bet and win with you favorite team! But before, dont forget to check our Betting Guide, to make sure, that you will hame only positive emotions during the game.