On November 24, the Portuguese national team led by Cristiano Ronaldo kicks off at the World Cup in Qatar with a match against Ghana.
PORTUGAL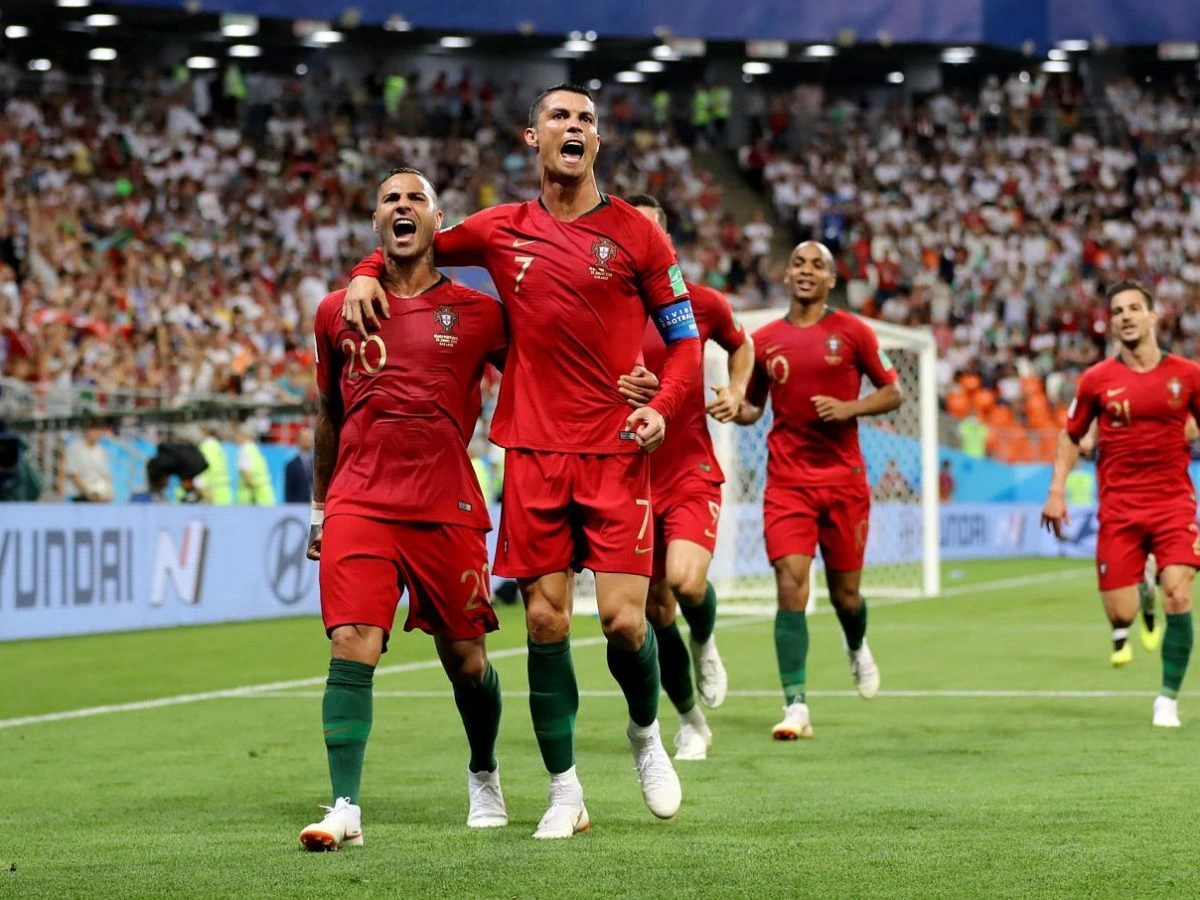 In European qualification for the World Cup in Qatar, Portugal had a difficult journey, securing a playoff berth. In the first semifinal of the playoffs, Fernando Santos' team defeated Turkey (3-1), and in the final, they beat Northern Macedonia (2-0).
The leader of the Portuguese team is 37-year-old Cristiano Ronaldo, who is ready to end his football career if his team wins the upcoming Mundial.
Despite a certain negativity around Cristiano's person, there are some positive aspects. Firstly, the top scorer in the history of national teams can finally focus on the World Cup. Secondly, a strong performance in Qatar will not only help him improve his self-esteem, but also help him win a bigger contract at his new club. Ronaldo will get a chance to remind himself that he is still very good.
That said, Portugal are ready to cope without Crist. For example, Fernando Santos' side easily thrashed Nigeria (4-0) in their last friendly three days before the World Cup. Bruno Fernandes scored a double, while Mariu and Ramos each scored a goal.
GHANA
Ghana made it to the World Cup in Qatar after a playoff where the Black Stars played two tough games against Nigeria (0-0 at home and 1-1 away).
Most of Ghana's players play for APL clubs. In the final application of the team can be seen players from Arsenal, Leicester, Brighton, Fulham, Southampton and Crystal Palace.
Asamoah Gyan is Ghana's all-time leading scorer. The 36-year-old forward has become one of the most important figures on the African team, scoring 51 goals in 107 games.
The team went to the Mundial for the fourth time in its history. It previously participated in the 2006, 2010 and 2014 World Cups.
PREDICTION
Ghana barely qualified for the World Cup – thanks to the away goal rule against Nigeria. And at the last Africa Cup, they failed at all, scoring just one point in three group stage matches. That is, the Ghanaians are not the best team even on their continent.
The Portuguese look solid in Europe – only in the 88th minute of the last match they gave Spain first place in the group stage of the League of Nations (0:1). They have dealt with other opponents quite easily. Considering the level of their players, Portugal not only expects to top the table, but also to reach the decisive stages of the playoffs. To do this, Ghana, whose best players remain the age-old Ayew brothers, must be beaten.
---
Follow this link to bet and win with you favorite team! But before, dont forget to check our Betting Guide, to make sure, that you will hame only positive emotions during the game.