GUIDE TO WORLD CUP 2022 TEAMS. GROUP H: PORTUGAL, GHANA, URUGUAY, KOREA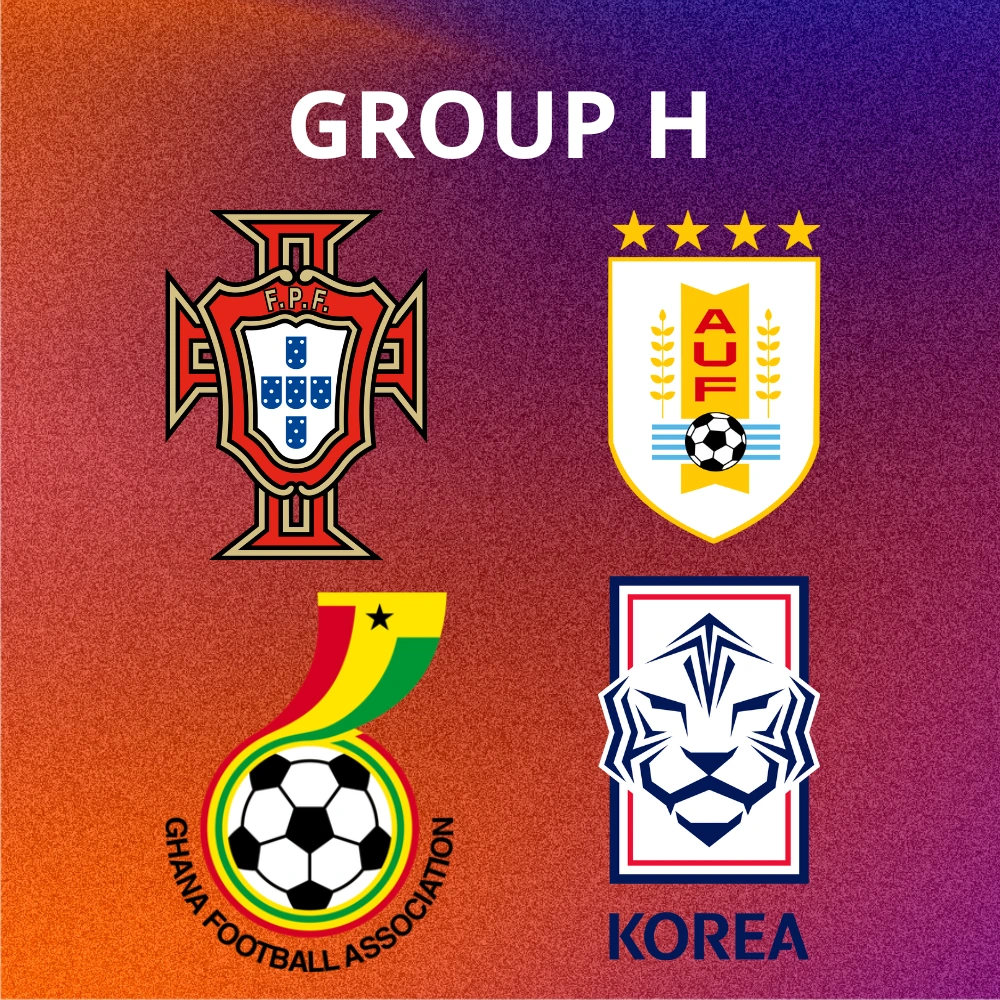 GROUP H MATCH SCHEDULE
24 November 24
Uruguay vs Korea
Portugal vs Ghana
28 November 28
Korea vs Ghana
Portugal vs Uruguay
2 December 2
Korea vs Portugal
Ghana vs Uruguay
---
PORTUGAL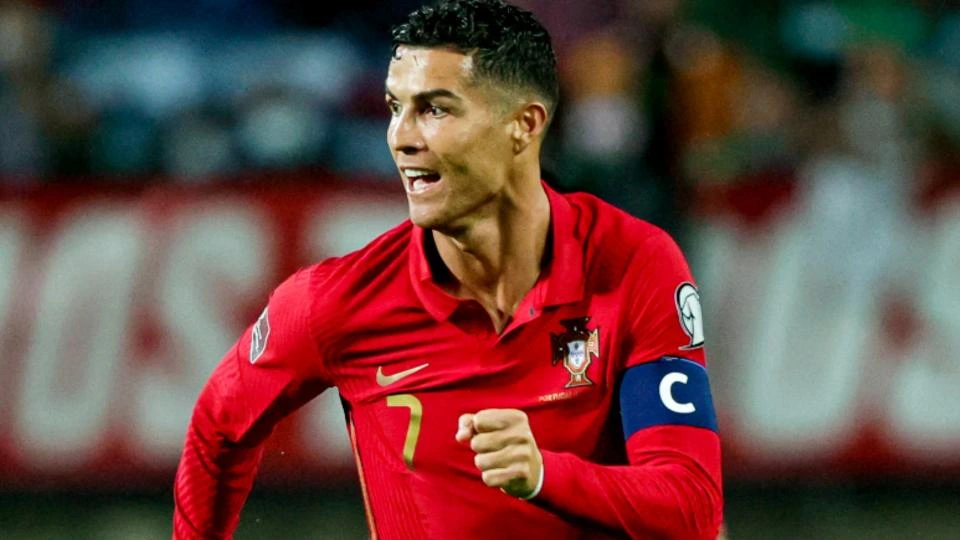 Cristiano Ronaldo, 37, is going to his fifth and final World Cup as Manchester United's rotation player. There is no doubt that the Portuguese intends to go as far as possible, and at the same time to update the world record for the number of goals at national team level.
But Portugal also have other top-footballers: Bruno Fernandes, Bernardo Silva, Rafael Leão, Ruben Dias and Joao Cancelo. The ex-Lokomotiv midfielder Joao Mariu is also in the squad. With such a squad, Fernando Santos's team should definitely make it out of the group, but it is impossible to predict its future path.
GHANA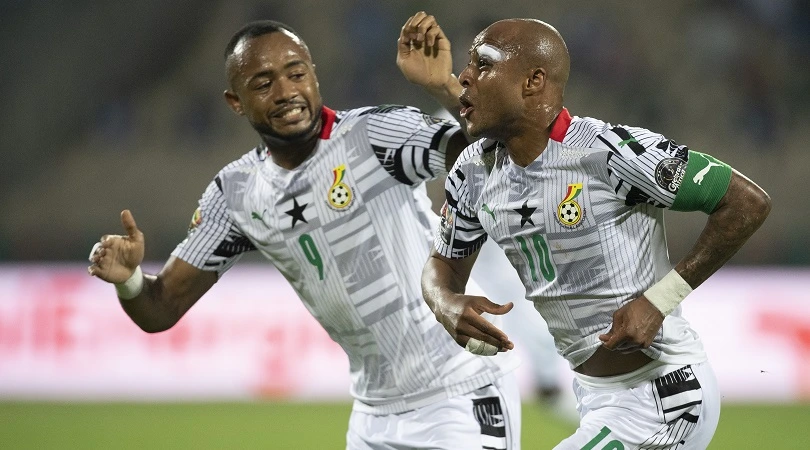 In 2010, Ghana was one accurate shot away from reaching the semifinals of the World Cup, but lost an already legendary match against Uruguay. Now they are in the same group, and the chances of Otto Addo's team even getting out of the group are slim.
Ghana has a number of well-known players – for example, the Jordan brothers and Andre Ayew or Thomas Partee. This year, the national team was strengthened by a couple of strong players who changed their sports citizenship – so did Tarik Lamptey from Brighton and Iñaki Williams from Athletic (the same one who played a record 246 consecutive games for his club).
But Ghana's chances are still slim. The team has a lot of newcomers who are being hastily introduced to the squad. The Africans will obviously lack chemistry.
URUGUAY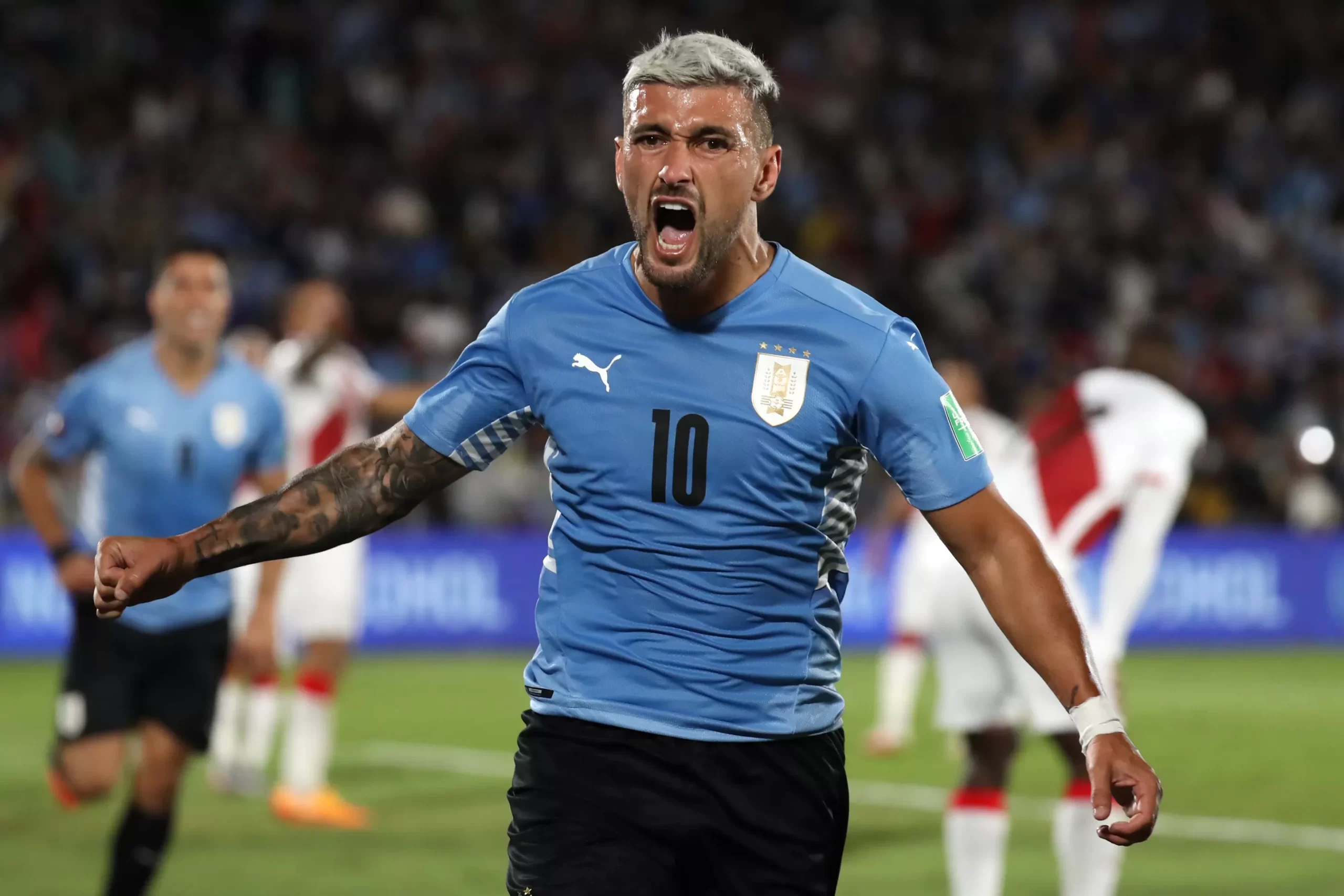 One of those teams that can get unexpectedly far. True, Uruguay can reach the semifinals again, as at the 2010 World Cup, only if it is lucky with the net, as it was 12 years ago.
The South Americans have a balanced squad: there are veterans (Luis Suarez, Edinson Cavani, Diego Godin) and young stars of today (Federico Valverde, Darwin Nunez, Rodrigo Bentancourt). Barcelona defender Ronald Araujo will miss the World Cup due to injury, and the coaching staff of Diego Alonso should be worried about the defense: the team missed enough in the qualifying tournament.
KOREA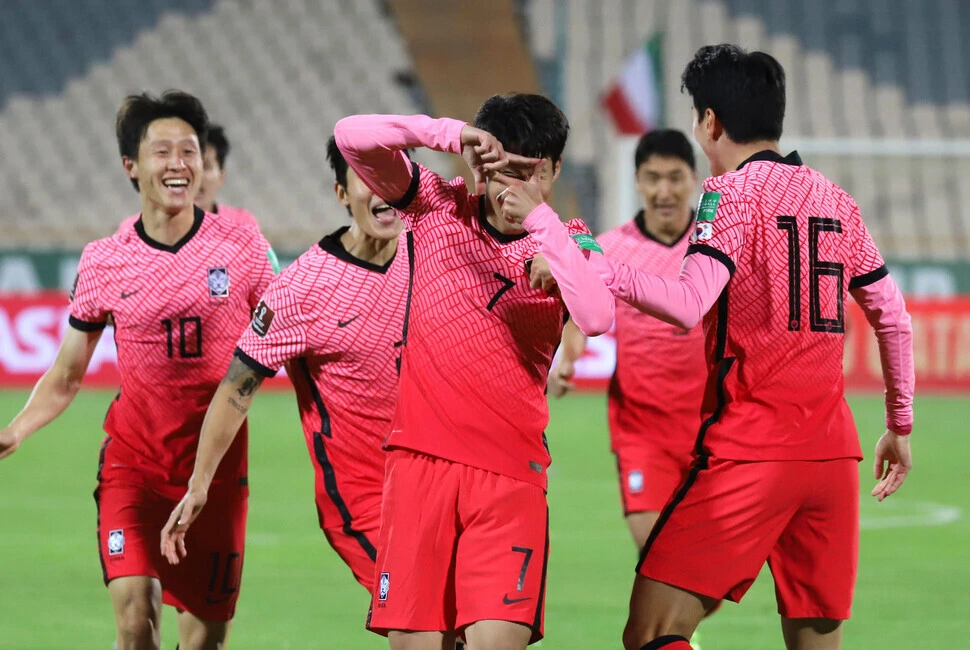 At every World Cup, the Koreans take points away from one of the group favorites, but they do not always make the playoffs. This time the Asian team has a trump card – the star of world soccer and the best scorer of the last English championship Son Heung-min. However, the Tottenham forward has been unstable this season and recently suffered four fractures in his eye socket. However, at the World Cup the Korean national team captain should still play.
If Son suddenly misses the tournament, Paulo Bento's team will have a huge problem – Korea scores little and generally suffers from a shortage of forwards.
---
Follow this link to bet and win with you favorite team! But before, dont forget to check our Betting Guide, to make sure, that you will hame only positive emotions during the game.