'pushpa', this is Blasters' Big boy; Ennes Sipovic s goal celebration as a viral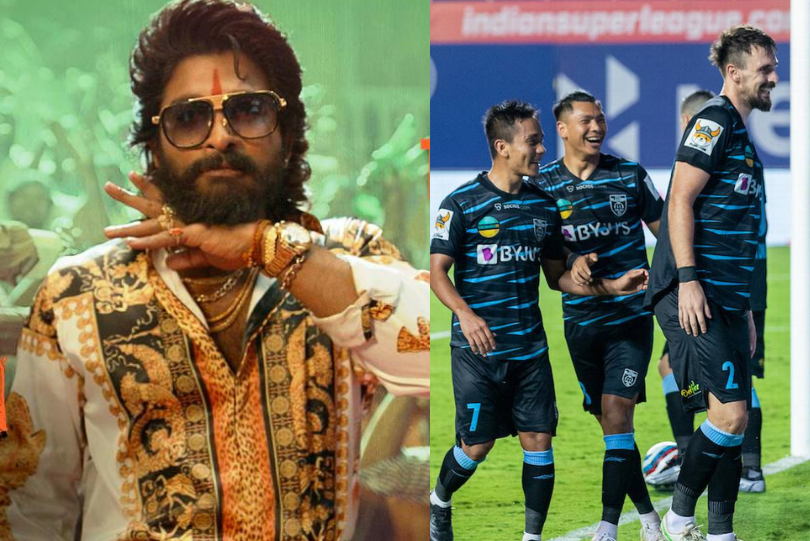 The dance steps of the Telugu film Pushpa are now being watched on the field and all over the world. When the Kerala Blasters I forward scored a goal against Goa in the last match, the dance steps were showing and now it is going viral.
Defender Ennes Sipovic is the big brother of Kerala Blasters. The Yellows 'victory over SC East Bengal came in the 49th minute when the Blasters' big brother, Sipovic, scored in the 49th minute. Sipovich's celebration after scoring the goal is now making waves on social media.
Sipovich's celebration was a retelling of Allu Arjun's dialogue Pushpa from the movie Pushpa. Sipovic, who has been active on the football field since 009, is currently playing for the 11th club in his career. The batsman, who played for Chennai FC in the 2020-21 season, has been a key figure in the Yellow Jackets' defense this season.
Djokovic has played 10 games for the Blasters so far this season. Sipovic recently returned to the team due to injury.