The fan tied himself to the goalpost and stopped the match between Everton and Newcastle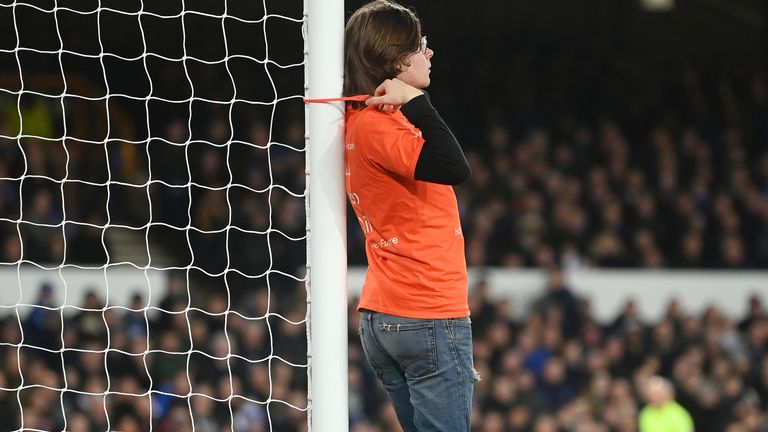 Yesterday's Premier League match between Everton and Newcastle United had to be put on hold due to strange protests from fans. The Premier League match had to be stopped in the second half as part of a fan protest by tying his neck to a goalpost during the match. At Gladwin Street End in Goodison Park, a fan tied himself up to protest a protest by the organization Just Stop Oil Group. When attempts to remove the tied rope failed, the bolt was cut with scissors and scissors. The match was suspended for seven minutes.
When the protesting young man was tied up and replaced, another man came out of the stadium and tried to confront the protester. The match resumed after they were replaced. Fans in the stadium also protested against the young man who was tied to a goal post.
Alex Ewobi scored in injury time to give Everton the lead, despite being reduced to ten men. With this, Everton will be hoping to escape the relegation zone this season.