So it's time to remember what we are messing with.
In the 2021 year, the final match was between the teams of Spain and France. The winner of that struggle was France with score 2 : 1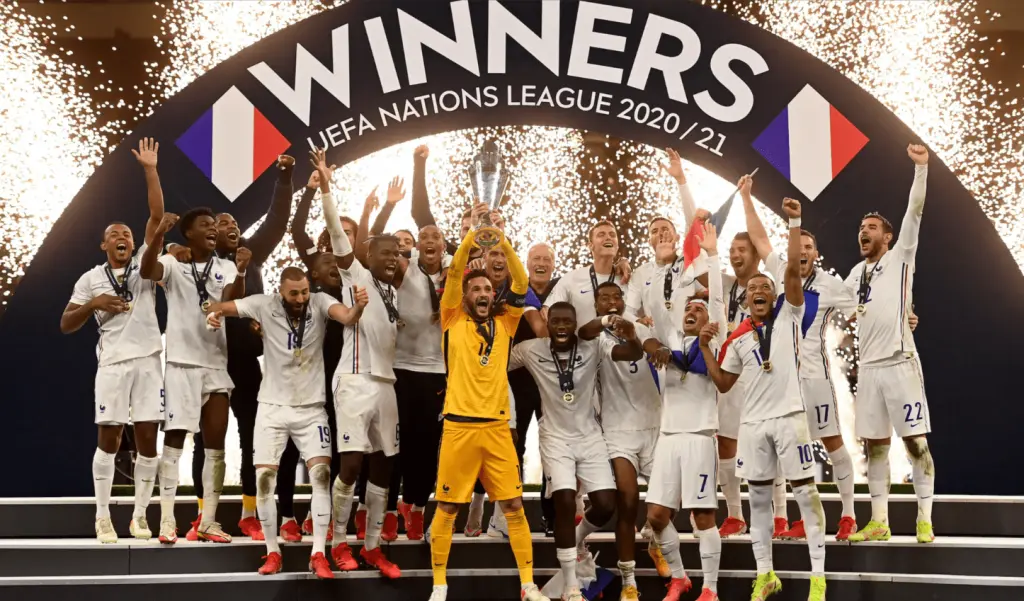 Match was remembered for an amazing goal made by Karim Benzema, and the second one was very controversial, made by Kilian Mbappe.
---
List of competitors in 2022 looks like that:
League A
Group A1: France, Denmark, Croatia, Austria
Group A2: Spain, Portugal, Switzerland, Czech Republic
Group A3: Italy, Germany, England, Hungary
Group A4: Belgium, Netherlands, Poland, Wales
League B
Group B1: Ukraine, Scotland, Republic of Ireland, Armenia
Group B2: Iceland, Israel, Albania
Group B3: Bosnia and Herzegovina, Finland, Romania, Montenegro
Group B4: Sweden, Norway, Serbia, Slovenia
League C
Group C1: Turkey, Luxembourg, Lithuania, Faroe Islands
Group C2: Northern Ireland, Greece, Kosovo, Cyprus
Group C3: Slovakia, Belarus, Azerbaijan, Kazakhstan
Group C4: Bulgaria, North Macedonia, Georgia, Gibraltar
League D
Group D1: Liechtenstein, Moldova, Andorra, Latvia
Group D2: Malta, Estonia, San Marino
---
Its predictions time! Lets see shat can we acspect on the outcome of two interesting matches that definitely can not be missed 4 June

Hungary / England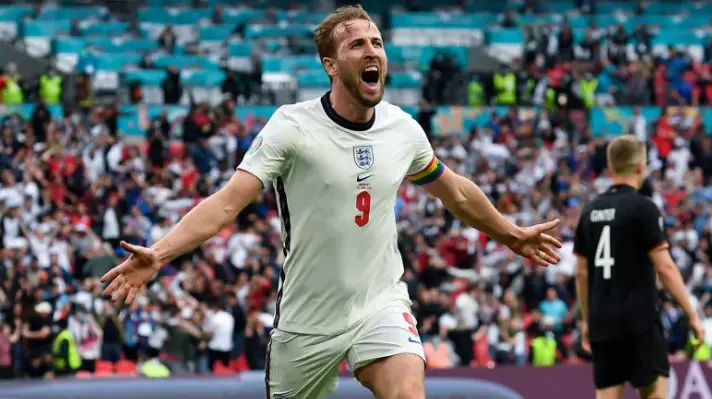 Of course, in the last two years the Hungarian national team has improved a lot. Thanks to the systematic work of Italian coach Marco Rossi, the Hungarians even moved up to the top division. But we don't expect miracles from the Magyar wizards.
Hungary's resources are limited, while the visitors are capable of playing from a position of strength with any selection of players. England have already proven that they can outplay their opponents on their home field. This time, the Three Lions can also win with 1 goal margin.

Italy / Germany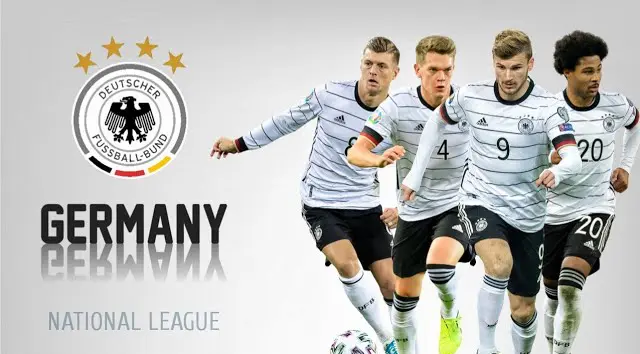 We believe there is a high probability of goals going both ways in our encounter. There are several reasons for this. First, we are meeting two roughly equal teams. In terms of the selection of players, the sides are about equal.
Second, the numbers in head-to-head games also indicate that both the home team and away team will be able to score.